You must allow cookies and JavaScript for a proper shopping experience.
Price: $22.00
Publisher: Akwesasne Mohawk Nation, Wampum Chronicles : 2008-12
Seller ID: 016847
ISBN-13: 9780973932201
Binding: Paperback
Condition: Very Good
---
Very Good Trade Paperback First Edition NOT a library copy. Clean No writing No underlines free of writing!. Just shelf wear only. See our scan. The Wampum Chronicles, 2006. 8vo Mohawk written and illustrated. Iroquois Six Nation Longhouse history from Creation of Turtle Island to the Tree of Peace and beyond. Authors description of mystical and political story of the Peacemaker tells all the various editions with notes. Text and notes and bibliography enlightening. Three Geese in Flight wrapping books with respect since our stores foundation in 1977 . First Edition.
View More...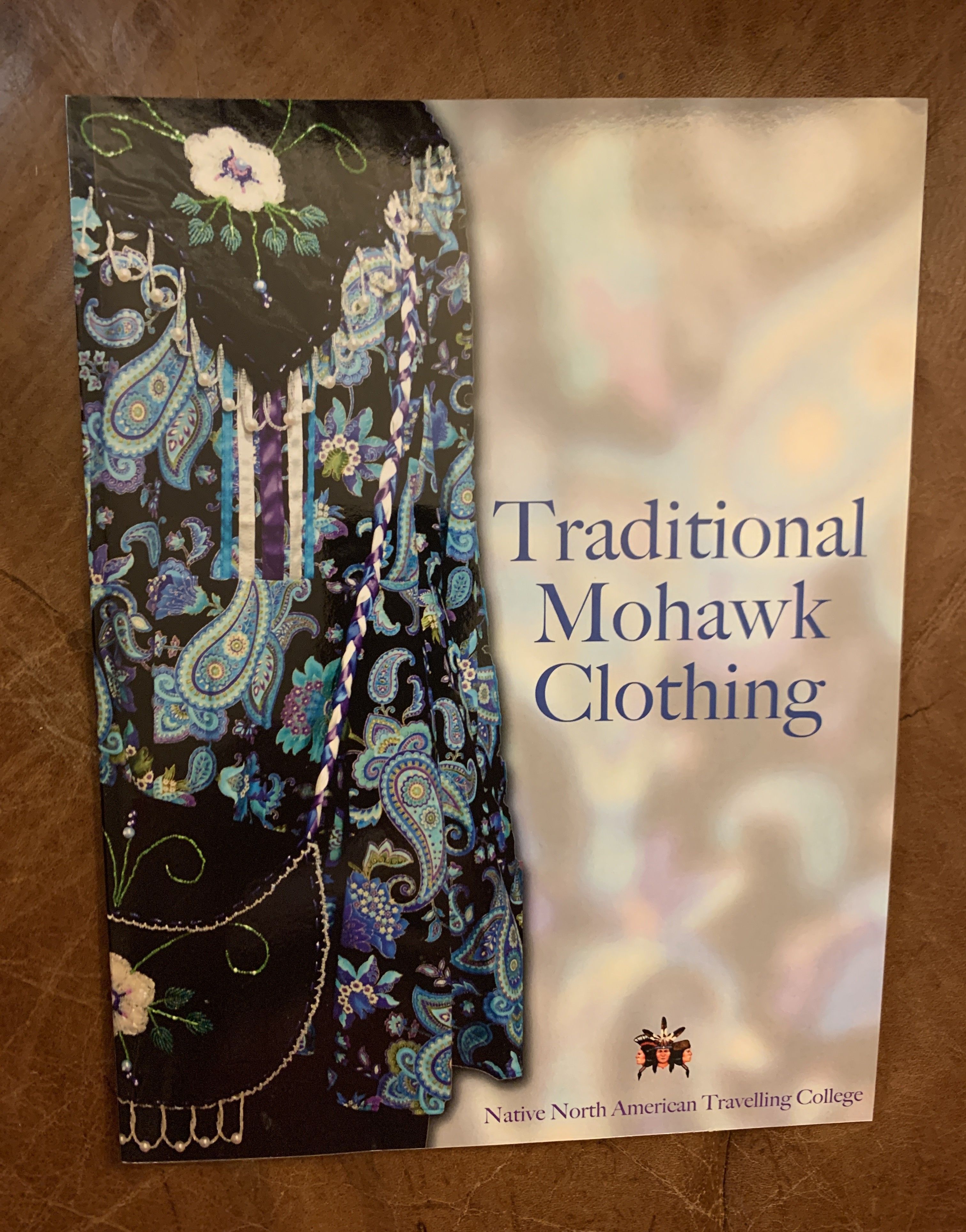 Price: $29.00
Publisher: Akwesasne, Native North American Travelling College : 2005
Edition: First American Edition
Seller ID: 6629
ISBN-13: 9781542905541
Binding: Paperback
Condition: Fine
---
Fine First Expanded Edition Color Photos 25 pp. Trade Paperback. Clean Pages Drawings, Photos, and Text history and examples of pre-contact Iroquois breechcloth and armor and shields made of branches with sky symbol drawings into ribbon shirts and Later powwow clothing Gusto eh or Kastowa headdress. Also some rarely seen French drawings from ancient narratives. NOT a library copy. Great for Rev war reenactors as well an Longhouse Three Geese In Flight Books serving books on the Longhouse and the Thirteen Fires and Celtic Culture, and Judaica wrapped with care since 1977. See our Scans
View More...